HOTSPOT –
You have an Azure subscription that contains 300 Azure virtual machines that run Windows Server 2016.
You need to centrally monitor all warning events in the System logs of the virtual machines.
What should you include in the solution? To answer, select the appropriate options in the answer area.
NOTE: Each correct selection is worth one point.
Hot Area: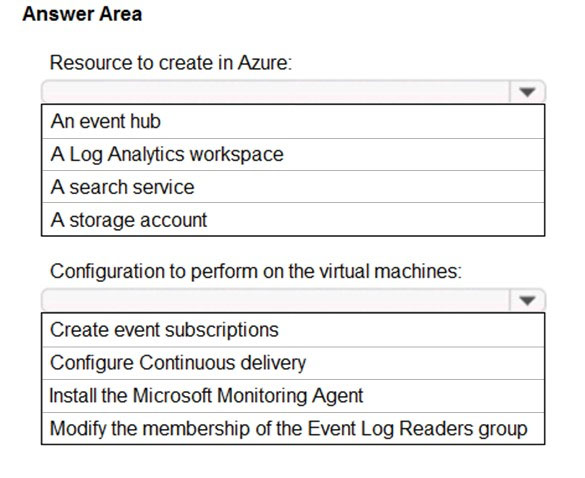 Correct Answer:
Reference:
https://docs.microsoft.com/en-us/azure/azure-monitor/platform/data-sources-windows-events https://docs.microsoft.com/en-us/azure/azure-monitor/platform/agent-windows