Question 28
HOTSPOT –
You are a Dynamics 365 Customer Service administrator.
A user must be able to view system posts and activities in a dashboard.
You need to create the dashboard for the user.
Which components should you use? To answer, select the appropriate options in the answer area.
NOTE: Each correct selection is worth one point.
Hot Area: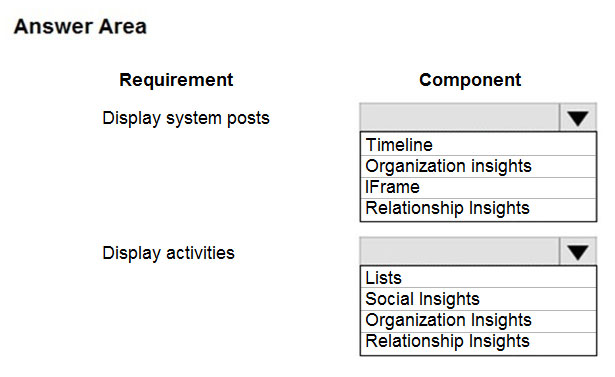 Correct Answer: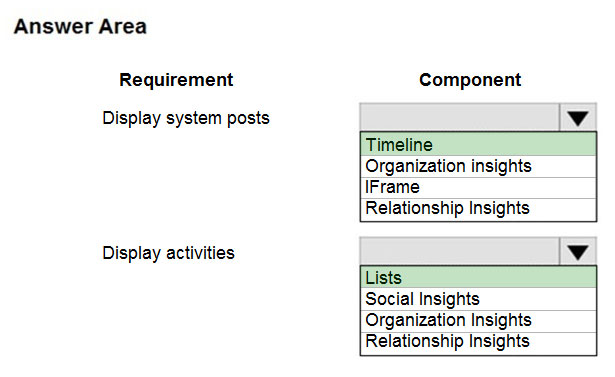 Box 1: Timeline –
The timeline helps agents see all customer interaction history across channels, personnel, and the support lifecycle. The timeline is used across Dynamics 365 applications to capture activities like notes, appointments, emails, tasks, and more, to ensure that all interactions with the customer are tracked and visible over time. Agents use the timeline to quickly catch up on all of the latest activity details with the customer to provide the most personalized support experience.
Box 2: Lists –
Reference:
https://docs.microsoft.com/en-us/dynamics365/customer-service/customer-service-hub-user-guide-timeline-admin