An organization has a practice of running some administrative services on non-standard ports as a way of frustrating any attempts at reconnaissance. The output of the latest scan on host 192.168.1.13 is shown below: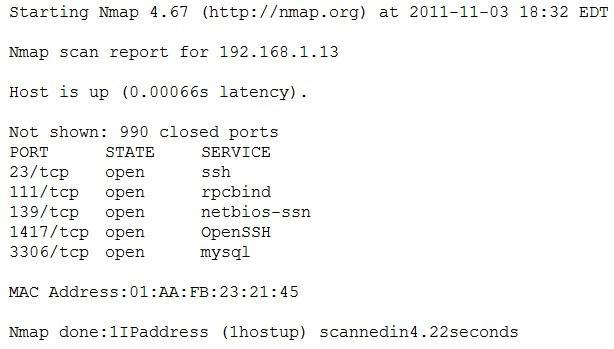 Which of the following statements is true?
A. Running SSH on the Telnet port will now be sent across an unencrypted port.
B. Despite the results of the scan, the service running on port 23 is actually Telnet and not SSH, and creates an additional vulnerability
C. Running SSH on port 23 provides little additional security from running it on the standard port.
D. Remote SSH connections will automatically default to the standard SSH port.
E. The use of OpenSSH on its default secure port will supersede any other remote connection attempts.