Question 5
HOTSPOT –
You are a Dynamics 365 Customer Service administrator.
You need to configure the following automation for the sales team:
✑ Send an email when the status changes on an Opportunity.
✑ Text the sales manager when an Opportunity is created.
Create a Wunderlist task when an Opportunity is open for 30 days.
Which tool should you use for each requirement? To answer, select the appropriate options in the answer area.
NOTE: Each correct selection is worth one point.
Hot Area: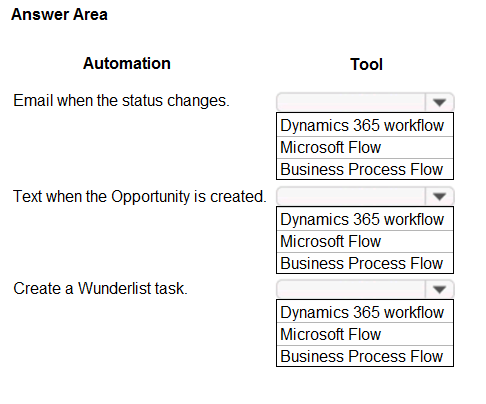 Correct Answer: