Question 44
DRAG-DROP –
An organization has a Dynamics 365 Sales environment. In the development environment, you create a business rule named BusinessRule1 on the Account entity. You deploy BusinessRule1 to production as part of a managed solution.
You need to remove BusinessRule1 from the production environment.
Which three actions should you perform in sequence? To answer, move the appropriate actions from the list of actions to the answer area and arrange them in the correct order.
Select and Place: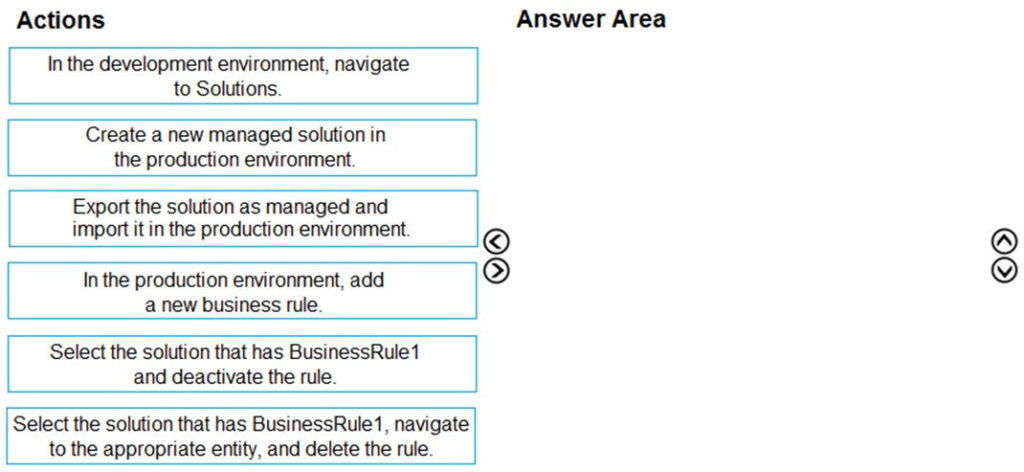 Correct Answer:
1) In the development environment, navigate to Solutions. 2) Select the solution that has BuusinessRule1, navigate to the appropriate entity, and delete the rule. 3) Export the solution as managed and import it in the production environment.