Question 75
DRAG-DROP –
You need to select the appropriate methods using Azure Event Grid.
Which method should you use for each requirement? To answer, drag the appropriate methods to the correct requirements. Each method may be used once, more than once, or not at all. You may need to drag the split bar between panes or scroll to view content.
NOTE: Each correct selection is worth one point.
Select and Place: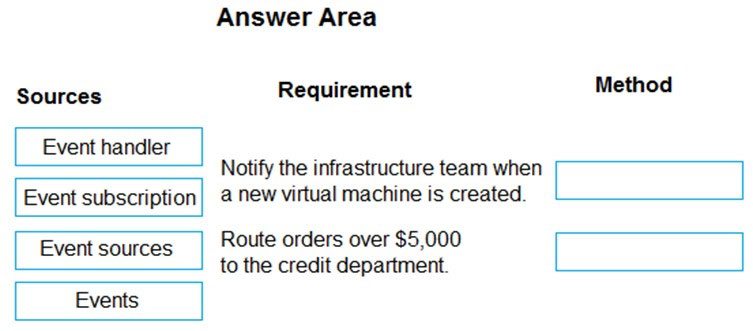 Correct Answer: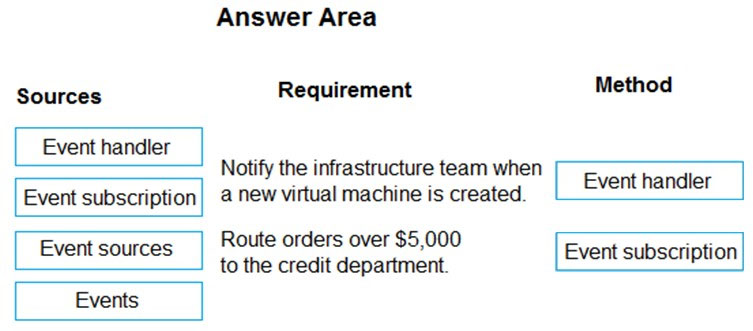 Box 1: Event handler –
An event handler is the place where the event is sent. The handler takes some further action to process the event.
Box 2: Event subscription –
Event subscriptions – The endpoint or built-in mechanism to route events, sometimes to more than one handler. Subscriptions are also used by handlers to intelligently filter incoming events.
Incorrect Answers:
Events – What happened.
Event sources – Where the event took place.
Reference:
https://docs.microsoft.com/en-us/azure/event-grid/event-handlers https://docs.microsoft.com/en-us/azure/event-grid/overview