Question #60
HOTSPOT –
Your company is designing a multi-tenant application that will use elastic pools and Azure SQL databases. The application will be used by 30 customers.
You need to design a storage solution for the application. The solution must meet the following requirements:
✑ Operational costs must be minimized.
All customers must have their own database.
✑ The customer databases will be in one of the following three Azure regions: East US, North Europe, or South Africa North.
What is the minimum number of elastic pools and Azure SQL Database servers required? To answer, select the appropriate options in the answer area.
NOTE: Each correct selection is worth one point.
Hot Area: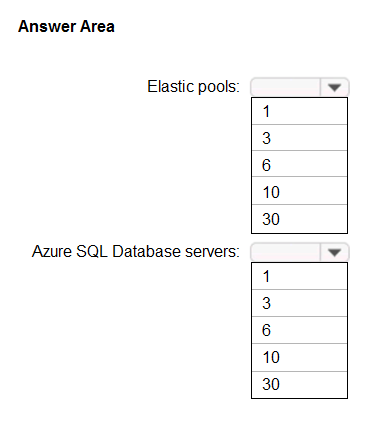 Correct Answer: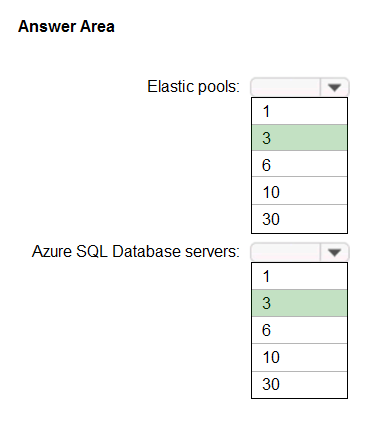 Box 1: 3 –
The server, its pools & databases must be in the same Azure region under the same subscription.
Box 2: 3 –
A server can have up to 5000 databases associated to it.
Reference: https://vincentlauzon.com/2016/12/18/azure-sql-elastic-pool-overview/