​SIMULATION –


Your company plans to implement a new compliance strategy that will require all Azure web apps to be backed up every five hours.

You need to back up an Azure web app named az400-11566895-main every five hours to an Azure Storage account in your resource group.

To complete this task, sign in to the Microsoft Azure portal.

Correct Answer: See explanation below.
With the storage account ready, you can configure backs up in the web app or App Service.
1. Open the App Service az400-11566895-main, which you want to protect, in the Azure Portal and browse to Settings > Backups. Click Configure and a Backup
Configuration blade should appear.
2. Select the storage account.
3. Click + to create a private container. You could name this container after the web app or App Service.
4. Select the container.
5. If you want to schedule backups, then set Scheduled Backup to On and configure a schedule: every five hours
6. Select your retention. Note that 0 means never delete backups.
7. Decide if at least one backup should always be retained.
8. Choose if any connected databases should be included in the web app backup.
9. Click Save to finalize the backup configuration.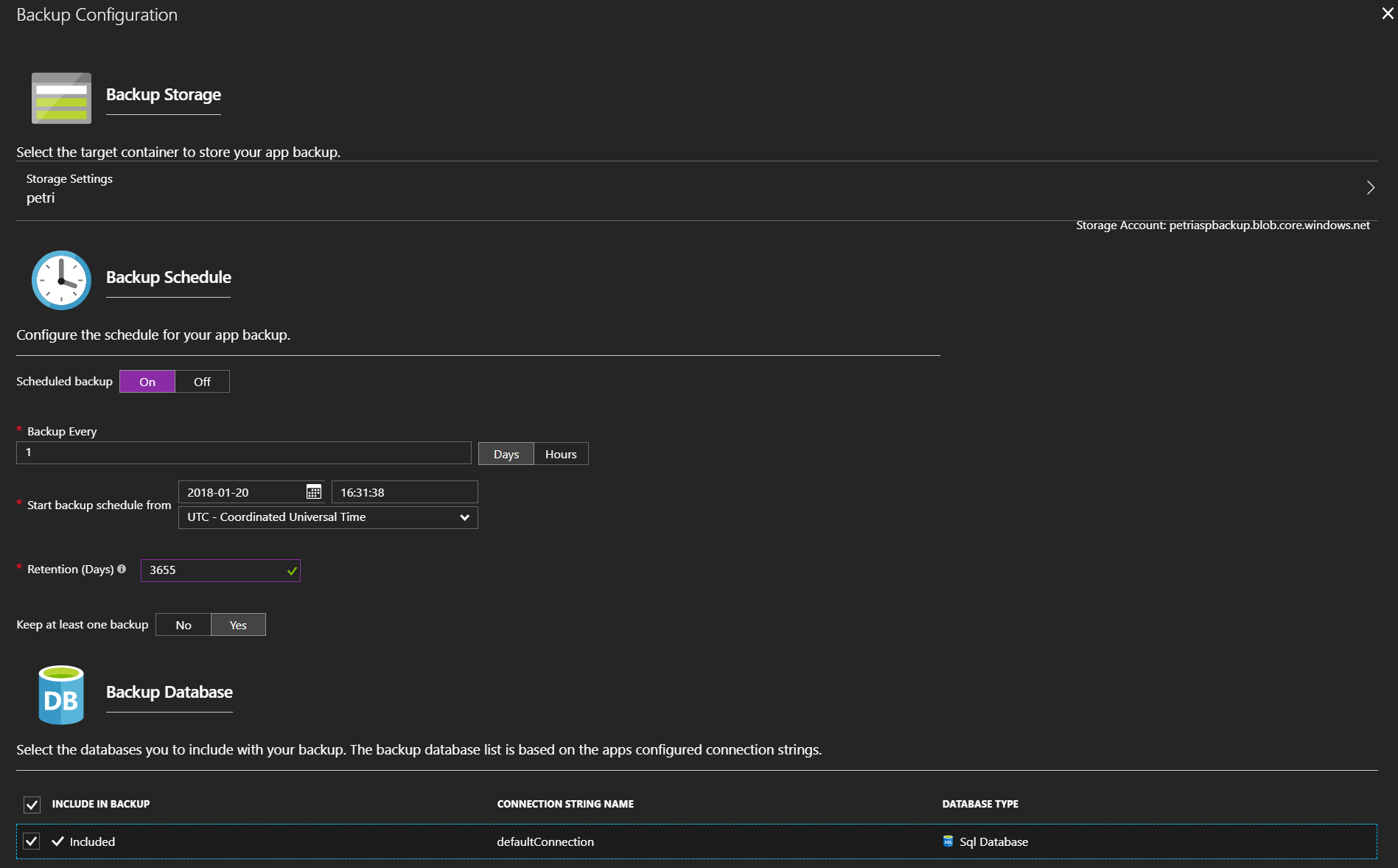 Reference: