Note: The question is included in a number of questions that depicts the identical set-up. However, every question has a distinctive result. Establish if the solution satisfies the requirements.

Your company has an azure subscription that includes a storage account, a resource group, a blob container and a file share.
A colleague named Jon Ross makes use of a solitary Azure Resource Manager (ARM) template to deploy a virtual machine and an additional Azure Storage account.
You want to review the ARM template that was used by Jon Ross.
Q. 1: Solution: You access the Virtual Machine blade. Does the solution meet the goal?
Q. 2: Solution: You access the Resource Group blade. Does the solution meet the goal?
Correct Answer: A 
To view a template from deployment history:
1. Go to the resource group for your new resource group. Notice that the portal shows the result of the last deployment. Select this link.



2. You see a history of deployments for the group. In your case, the portal probably lists only one deployment. Select this deployment.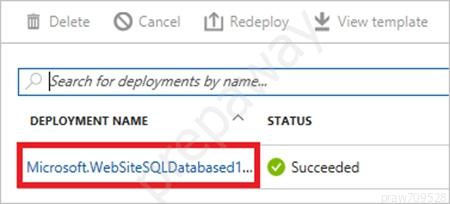 3. The portal displays a summary of the deployment. The summary includes the status of the deployment and its operations and the values that you provided for parameters. To see the template that you used for the deployment, select View template.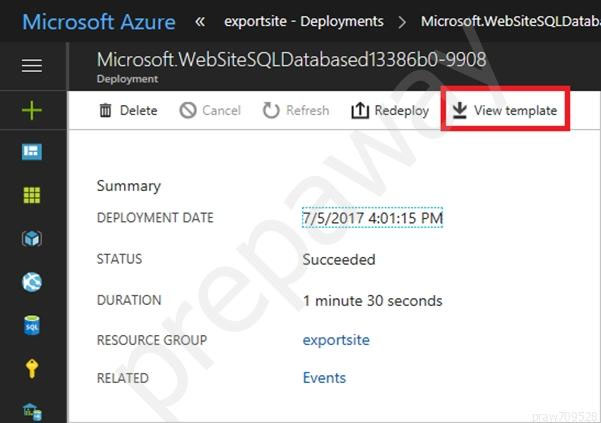 Reference: https://docs.microsoft.com/en-us/azure/azure-resource-manager/resource-manager-export-template
Q. 3: Solution: You access the Container blade. Does the solution meet the goal?